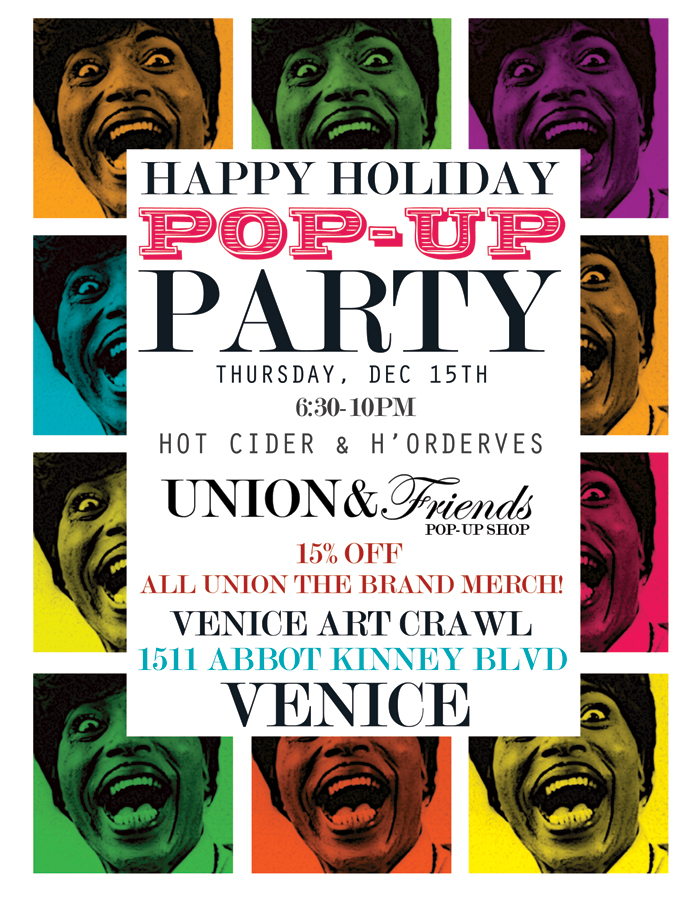 VENICE ART CRAWL HOLIDAY PARTY AT UNION & Friends Pop-Up Shop!

Come  join UNION & Friends for a night of art, shopping, hot cider, h'orderves, silly holiday photos & 15% off all UNION Parts & Recreation jewelry! Wear your ugliest and most fabulous xmas sweater for a chance to win a prize by UNION Parts & Recreation! Otherwise bring your wallet 'cause we will have plenty of sweaters for sale!

The two people (one boy, one girl) with the best, most ridiculous xmas sweater or outfit will win a prize from CONFECTION JEWELS and/or UNION Parts & Recreation, so make sure to show up early, get your photo taken for our blog and stick around to see who wins!