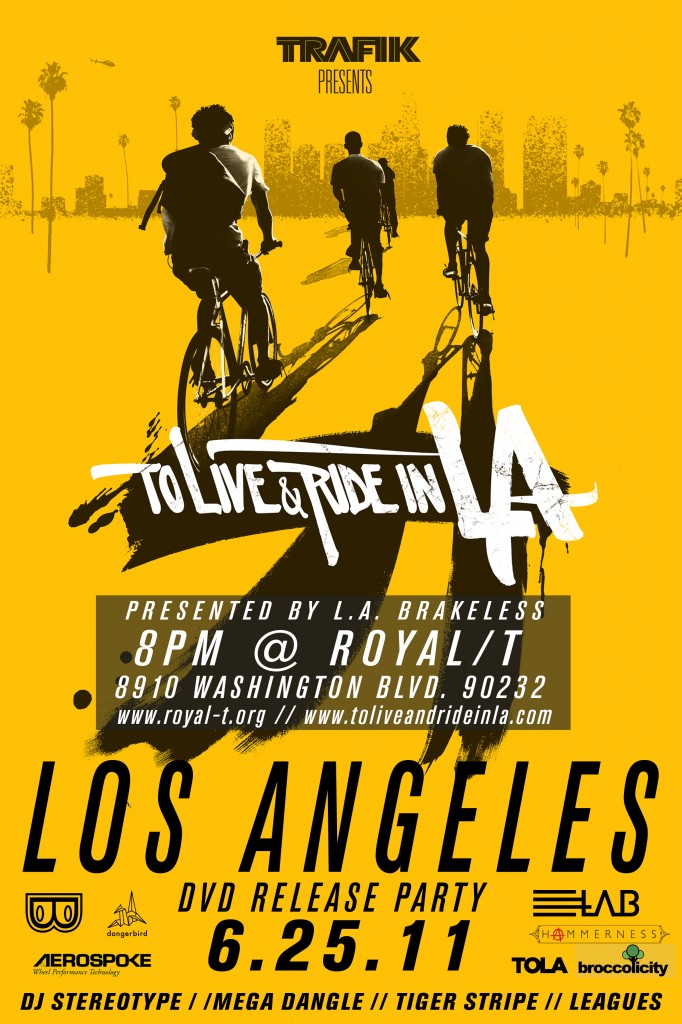 Please come join Team Confection & proud sponsors, Union Parts & Rec, for a magical night of pop-up fixie madness at the official release event of the indie film, "To Live & Ride in LA"- A film about the underground bike culture in Los Angeles.

We are so hyped to be a part of this event, with tons of prizes and fresh-ass gear being given away! With ROYAL T & LA Brakeless hosting, there will be booze, bands & lots of shenanigans goin' down, SO DO NOT MISS THIS if you know whats good for you….

Royal-T /// 8910 Washington Blvd. Culver City, 90232 8pm-??

See you all there!!!