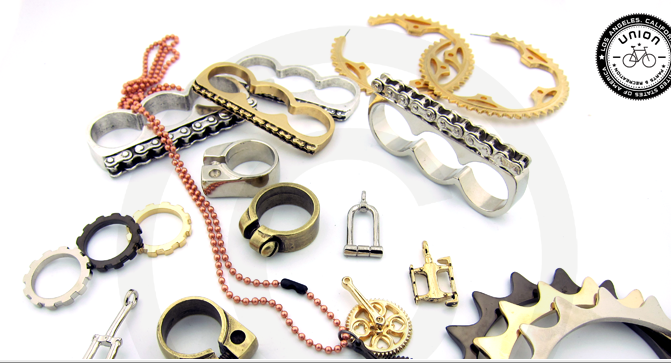 Confection Jewels would like to introduce their new addition to the family, UNION Parts & Recreation. This pop-culture inspired line of bicycle part charms, tools, and all recreationally-themed trinkets is scheduled to hit stores come April 1st!!

For all inquires regarding sales or styling opps please contact sales@unionthebrand.com or unionparts@confectionjewels.com.

STAY TUNED FOR MORE!!!!